Webinar | Filling Positions Through Business Process Outsourcing: A Labour Shortage Solution
Is your business dealing with a labour shortage?
Business Process Outsourcing is a strategic tool that can help meet an organization's productivity needs and expectations.
Our experts will be Wayne Tessier, Vice President and General Manager of AURAY Sourcing International, Pierrot Ferland, Manager, Client Services at AURAY Sourcing International, and Adel Mabrouck, Strategic Partner. They will hold a practical workshop to demystify Business Process Outsourcing and will address the following topics:
Cross-industry impacts of COVID-19 in Quebec – Business Process Outsourcing statistics and trends
The first steps in Business Process Outsourcing (BPO) – The various models
How we help you recruit the professionals you need
Long-term international staffing strategies
Data security
We will also have the pleasure of speaking with Anne Gillam, Director of Talent Acquisition at Sherweb, and Norman Landry, Manager of Operations at VARS, about the challenges their companies have faced in filling positions through Business Process Outsourcing.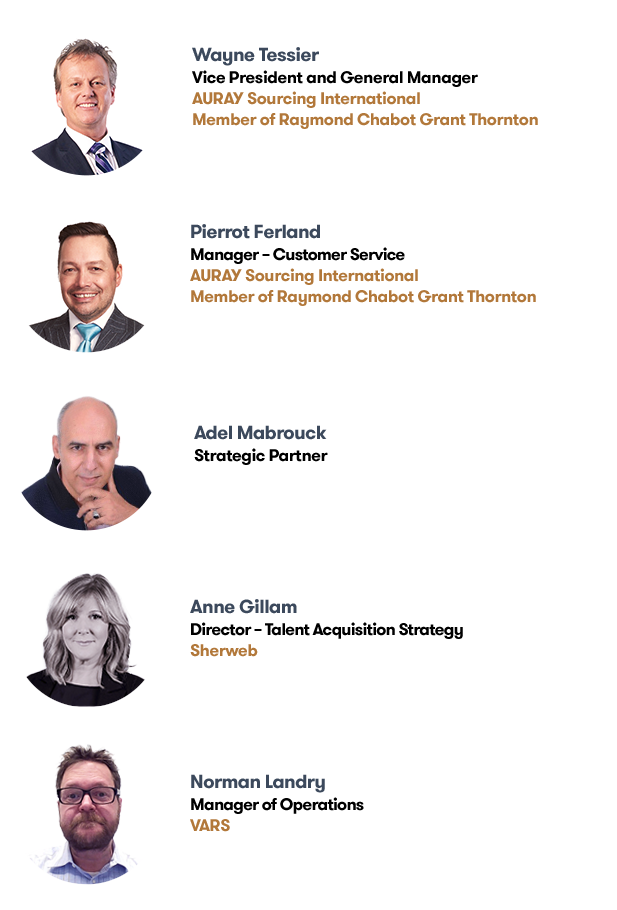 Subscribe to our newsletter
Stay stuned of the latest international and executive recruitment and immigration news.