Young entrepreneur combines immigration project with delicious business venture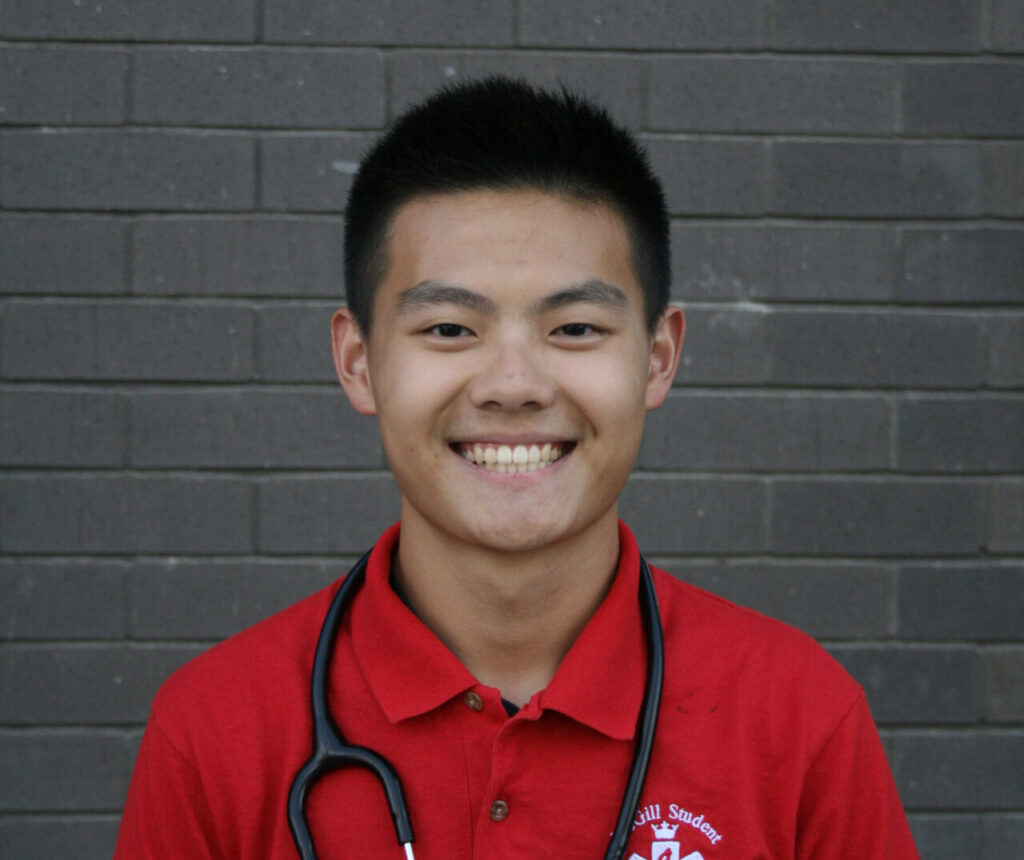 Planning to immigrate while running a business can be a difficult balancing act. Entrepreneurs find themselves having to run a business while navigating a variety of complex business immigration programs, all of which have stringent requirements. Thankfully, AURAY Capital has over 25 years experience in guiding investors and entrepreneurs through this landscape.
One such entrepreneur is Jiayuan Wang. He is the co-founder of Cookiestruct, a Montreal based custom 3D-printed cookie cutter company. After leaving his home country as a teenager, he briefly studied in the United States before enrolling at McGill in engineering. Thanks to the support of the university's incubator, Jiayuan was able to launch his company in 2019, a business idea that marries artificial intelligence, 3D printing and delicious cookies.
Looking to set permanent roots in Montreal, Jiayuan turned to AURAY Capital for guidance on his application under the Quebec Entrepreneur Program. He now holds a CSQ and is hard at work growing the company all while finishing his degree. This is his story.
[AURAY] You are originally from China and previously lived in the United States. What made you decide to move to Canada when the time came to attend university?
[Jiayuan] I expanded my college list after becoming friends with a new student in our high school from New Brunswick. She knew I was interested in becoming a doctor and told me that McGill is world-renowned for its faculty of medicine. I visited McGill in September of 2016 and decided to apply two days after the applications opened. Thanks to its affordable tuition compared to U.S. counterparts and Montreal's cultural diversity, McGill was my first choice of university. I received my letter of acceptance in December of 2016 and was ecstatic. With Donald Trump due to be inaugurated in January of the next year, I thought it would be the perfect time to explore life in Canada. And sure enough, Montreal did not disappoint me.
[AURAY] You started your first company while studying engineering at McGill. Can you tell us how it all began and where you are at today?
[Jiayuan] The idea came while I was baking cookies with my host family in the U.S. when I went back to visit for Christmas of 2018. The family was baking cookies but none of the kids seemed interested in this activity. I thought that baking could be way more fun, and a perfect way to bring families closer together, if the cookie cutters were more interesting. That's when I thought of combining the technology of 3D printing with food. 3D printing allows you to rapidly build prototypes and products you design. It is the perfect, low-cost customization tool. The idea stayed with me while I checked out TechFair, a career fair put on by McGill Engineering. At the fair, I got to talk to Katya Marc who is the associate director of McGill Engine, the entrepreneurship centre at McGill Faculty of Engineering. Katya informed me of various resources Engine offered and encouraged me to apply to the TechAccel program where McGill supports the founder to build a minimum viable product of their technological idea.
[AURAY] When did you decide you wanted to stay in Montreal permanently?
[Jiayuan] After my first year of university. After one year living in three different areas in Montreal, I was certain it is a nice place to live.
[AURAY] How did you hear about the Quebec Entrepreneur Program?
[Jiayuan] I was browsing MIDI's (now MIFI's) website and found out about the program. After looking over the criteria, I thought it fit my situation really well and that I should apply.
[AURAY] How did AURAY Capital help you through the application process and what did you like about the service you received?
[Jiayuan] AURAY Capital's staff was there to answer any questions I had every step of the way. They acknowledged my questions or concerns and helped me find the information I needed. All the documents were nicely prepared, which helped lighten MIFI's workload and in turn made sure that my application was processed as swiftly as possible.
[AURAY] What is next for you and Cookiestruct?
[Jiayuan] With our office in downtown Montreal, we hope to serve families and communities all across Canada. Through technology and sustainability, we'd like to become the go-to one-stop-shop for Canadians' baking needs.
This interview was conducted by Maxime Paradiso, account manager at AURAY Capital. Find his profile on LinkedIn.
 Are you an entrepreneur or an investor looking to come to Canada? Find out how AURAY Capital can help you find the best business immigration program or investment immigration program to achieve your goal.
Newsletter
Keep up to date with our experts' advice and the latest recruitment and immigration news.
I subscribe