Headhunters or Employment Agencies: How Do You Choose When Recruiting?

Farah Van Vugt
Director, Professional Talent Acquisition | AURAY Talent
Businesses looking to recruit new talent can decide to outsource the recruitment process. They have two options: headhunting firms and employment agencies. Given that both services offer very different recruitment approaches, it's important to analyze your needs. So how do you make the right choice for your organization? In this article, we highlight the differences between both options and look at how either might better suit your reality.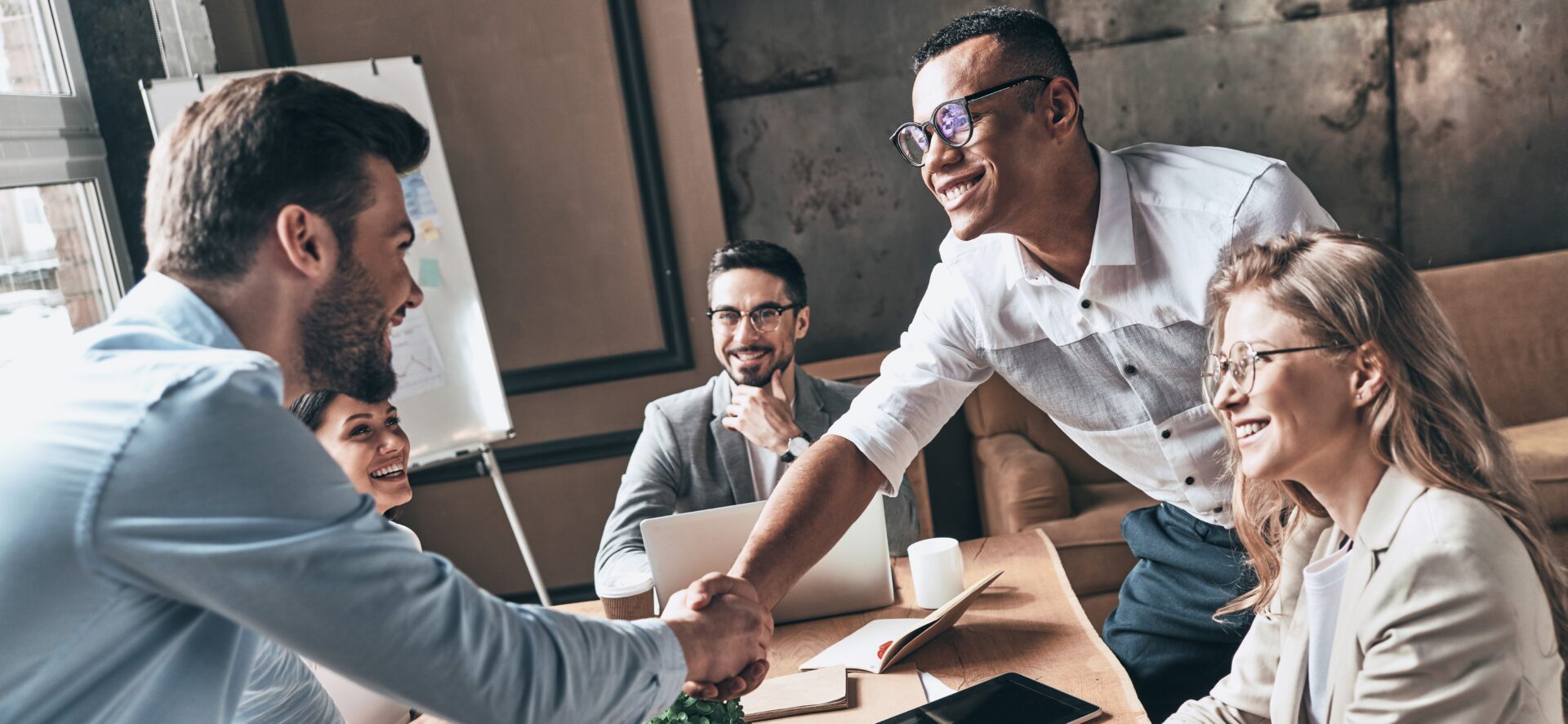 Headhunting
Headhunting is a method of recruitment or direct solicitation. Headhunting firms usually target potential candidates currently on the job market and in good jobs, referred to as inactive prospects or passive job seekers. This method is commonly used to recruit professionals, executives and senior managers. Headhunters conduct intensive searches using a range of methods to find quality candidates who meet clients' exacting criteria. The advantages of headhunting lie in the fact that the talent is not actively seeking employment. This allows these recruiters to tap into rarer, highly qualified talent. 
Unlike specialized firms, employment agencies offer recruitment services based on their banks of potential candidates to fill businesses' vacancies. These agencies' main strategy is to post job vacancies through various channels, assess candidates and then submit CVs and recommendations to businesses. They can provide candidates for temporary, contract or permanent positions. 
Employment agencies rely heavily on speed, access to a pool of candidates for immediate needs and access to a diverse workforce. Since these agencies prefer to use job postings, most of the candidates they propose are active job seekers who scan social networks for opportunities. Candidates may therefore be involved in several processes at the same time, given the sheer number of offers on the market. 
Approach
Specialized headhunting firms take the time to understand your business and its culture. They implement recruitment strategies that are specific and tailored to your needs. These recruiters look not only to fill a vacancy but to find the candidate who will fit in perfectly with your current team—and stay on for the long term. Often, headhunters will offer a longer guarantee to ensure fit and integration. In other words, they go beyond mere CVs to find a match on all fronts. This promotes better employee retention and satisfaction over the long term. What's more, the vast majority of headhunting firms work on an exclusive basis with their business partners. This allows them to focus on the process without the pressure of filling a position at any price.   
In contrast, employment agencies are often forced to work under pressure as they compete with other agencies to fill vacancies: they have to work quickly to meet demand. Employment agencies can provide more standardized services because they often work with candidates with broader skills. Since their recruiters have to manage a very high volume of mandates at once, it is harder for them to immerse themselves in a business's specific culture. This can sometimes lead to weaker matches in terms of required skills. 
Search for specialized skills
For positions requiring a particular set of skills or specific experience, the contribution of a firm specializing in headhunting may prove more beneficial. Headhunters have the experience to properly assess qualifications. They can often find candidates with a unique skill set or valuable experience in a specific area that may not immediately stand out on a CV.  
Unlike specialized firms, employment agencies will often assess candidates by using a generic interview questionnaire designed for all types of positions. In some situations, standardized questionnaires may be more appropriate, especially for less specialized positions requiring broader skills.  
Specific commitments
Headhunters are typically hired for a limited number of mandates at a time, which allows them to fully focus on a client's needs. This individual attention means they can devote more time and effort to understanding your business's specific needs and finding the best candidate matches.  
Employment agencies, on the other hand, work on many positions simultaneously. Often, they're remunerated solely on a success basis, which can motivate them to work quickly to present candidates. This can benefit businesses with urgent recruitment needs. However, it is worth noting that this model can also involve potential challenges. For example, that employment agencies are only paid for success may incline them to focus more on the quantity rather than the quality of candidates they present—without carefully analyzing their profiles. Moreover, this could weaken agencies' motivation to provide follow-ups or support after candidates have been hired. 
Retain talent
While traditional recruitment has its place for entry-level and mid-level positions, using a headhunting firm can give you a significant competitive advantage in terms of professional, high-level or specialized positions. Headhunting professionals' personalized, candidate-focused approach can help attract and retain talent that will drive your business forward. These recruiters often have more time to devote to their candidates and can offer them a quality candidate experience.  
On the other hand, it's worth noting that the candidate experience can vary from one employment agency to another. Some may offer more solid support and follow-ups, while others may focus more on quick job placement. The sheer volume of mandates managed by these recruiters makes it much more difficult for them to regularly follow up with candidates. 
In short, whether you opt for a headhunting firm or an employment agency depends on the specific needs of your business. If you're looking for highly qualified candidates for positions of high responsibility, it goes without saying that headhunting is the better choice. In other circumstances, employment agencies may be the better choice if you're looking to quickly recruit staff for short-term temporary contract positions. Outsourcing the recruitment process can be an advantage for your business by saving time and resources, minimizing mis-hire risk and allowing you to focus on the essentials. Choosing the best recruitment method for your business can boost your chances of finding the best talent for your business.
Looking for new talent? Let our experts help you. Contact our team if you need more information.
Newsletter
Keep up to date with our experts' advice and the latest recruitment and immigration news.
I subscribe