Temporary immigration: Financial assistance needed to help SMEs hire foreign workers
PRESS RELEASE
Montreal, September 30, 2021 – Quebec's labour shortage, which reached record levels with 218,600 vacant positions in June 2021, has left small and medium-size enterprises (SMEs) in dire need of financial assistance to help them bring in foreign workers, according to AURAY Sourcing, a firm that specializes in international recruitment and mobility, and is a subsidiary of Raymond Chabot Grant Thornton.
"Even though Quebec and Ottawa reached an agreement in August 2021 to facilitate the arrival and hiring of more temporary foreign workers through the Temporary Foreign Worker Program (TFWP), among other things, the Quebec government still needs to take swift action by offering financial support or targeted tax measures to help SMEs recruit workers from abroad. The process is demanding, time-consuming and costly due to the associated government and professional fees. The situation is particularly challenging for SMEs in the restaurant and hotel sectors, which have been hard hit by personnel shortages," said Marc Audet, President of AURAY Sourcing.
At Quebec's request, the federal government will be making temporary adjustments to the TFWP, such as:
A 10% to 20% increase in the cap on low-wage ($23.08 per hour) temporary foreign workers per workplace in specific economic sectors
Expanded eligibility for simplified processing to include low-skill occupations, which will speed up processing times
"Yes, these are much-needed actions to address the labour shortage that Quebec businesses are facing. Employers need to stop talent wars within the same region. Since many of the most sought-after employees come from the same pool, this is no longer a winning strategy for employers. Yet, even though recruiting internationally is critical, it can be very expensive for small businesses, not to mention labour-intensive, given all the administrative requirements and the amount of time invested, typically by many internal resources, to recruit merely  one candidate," added immigration lawyer Ho Sung Kim, Vice-President and General Manager at AURAY Sourcing Immigration.
To recruit a single TFWP candidate, employers have to pay $1,650 in fees, broken down as follows:
$1,000 for a Labour Market Impact Assessment (LMIA)
$410 for a Quebec Acceptance Certificate (QAC)
$85 for biometric data collection
$155 for a work permit
In addition to these costs, SMEs often pay specialized consultants, such as AURAY Sourcing, to help their managers navigate the complex and demanding temporary immigration process, avoid unpleasant surprises and allow them to concentrate on their core business.
Currently, companies can be reimbursed for up to 50% of their eligible international recruitment expenses, not exceeding $1,200, provided that they use the services of accredited external consultants. Although this assistance is a step in the right direction, it's not enough for small businesses, which are increasingly turning to external specialists for help with international recruitment.
"This turnkey service, which can cost companies anywhere from $2,500 to $8,000 for a single candidate, covers all the steps involved in bringing in foreign workers. This includes recruiting specialized candidates from different sectors and geographic regions around the world, selecting candidates based on the company's criteria, assisting new hires and the employer with each step in the immigration process, and eventually welcoming foreign workers and helping them get settled into their new social and professional environments. In fact, the integration aspect is essential for successful immigration and for Quebec's development," said Wayne Tessier, Vice-President and General Manager of AURAY Sourcing International.
Hiring foreign talent is an ongoing priority for local businesses and is expected to account for 22% of the source of labour in Quebec for the 2017-2026 period. This is why substantial government support is needed, much like the various digital transformation assistance initiatives that have been created for SMEs. For example, under Investissement Québec's Industry 4.0 Audit program, companies can receive up to $20,000 just for Part 1, which involves completing an assessment and developing a digital transformation plan.
Finally, if the Quebec government provided support to external organizations that also seek to attract foreign talent to the province—include others than Investissement Québec, Montréal International or Québec International—it could ease the pressure on the entities that it already funds and promote a more effective and efficient international recruitment ecosystem.
"Not only are financial assistance and tax breaks good for businesses, especially smaller ones grappling with urgent labour needs, but these measures also support Quebec's regional economic development and help protect the long-term viability of our economic drivers," said Emilio B. Imbriglio, President and Chief Executive Officer of Raymond Chabot Grant Thornton.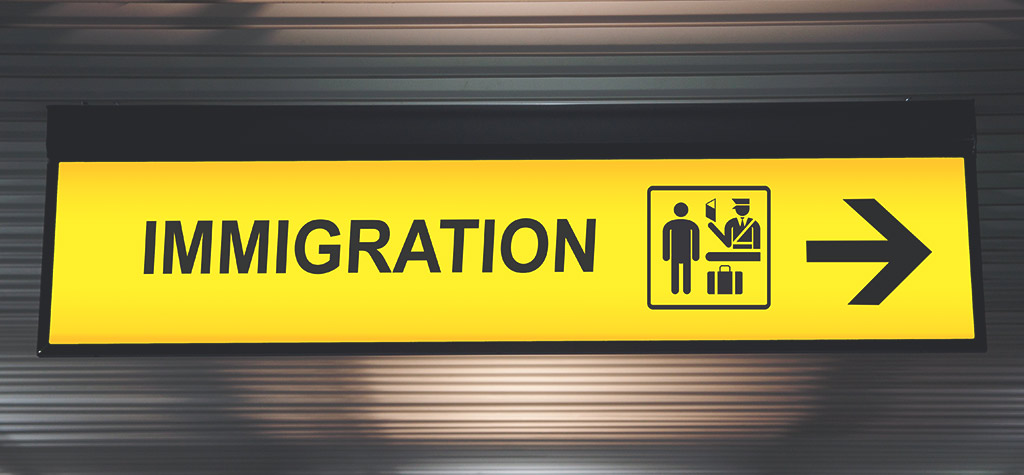 About AURAY Sourcing
AURAY Sourcing helps Quebec businesses address labour shortage issues with unparalleled expertise and a complete international recruiting and mobility service offering.
With its team of experts in international recruiting and mobility and its global network of immigration consultants and the global Grant Thornton organization established nearly 140 countries, AURAY Sourcing International is able to meet the needs of businesses searching for resources and foreign candidates looking for employment in Canada.
About Raymond Chabot Grant Thornton
Raymond Chabot Grant Thornton is a professional services firm that has been dedicated to the success of organizations and their leaders since 1948. The firm's advisors are committed to helping clients thrive by obtaining a deep understanding of what is important to them, their business and their industry. This knowledge, combined with a team of motivated and talented professionals, helps accelerate growth. A Quebec and Canadian leader in the areas of assurance, tax, advisory services and business recovery and reorganization, Raymond Chabot Grant Thornton boasts more than 2,700 professionals, including approximately 200 partners, working in over 100 offices across the province of Quebec and in the Ottawa and Edmundston regions.
Together with Grant Thornton LLP, another Canadian firm, and the Grant Thornton global organization, our global footprint spans across nearly 140 countries with over 58,200 people who provide real insight, a fresh perspective and agility to keep clients moving ahead.
Subscribe to our newsletter
Stay stuned of the latest international and executive recruitment and immigration news.