International Recruitment Process
In our first two articles, International Recruitment and What You Need to Know About the Temporary Foreign Worker Program, we discussed the ABCs of international recruitment and the program through which these workers are brought to the country (the TFWP). Today, we will elaborate on the international recruitment process and the latest changes to the program.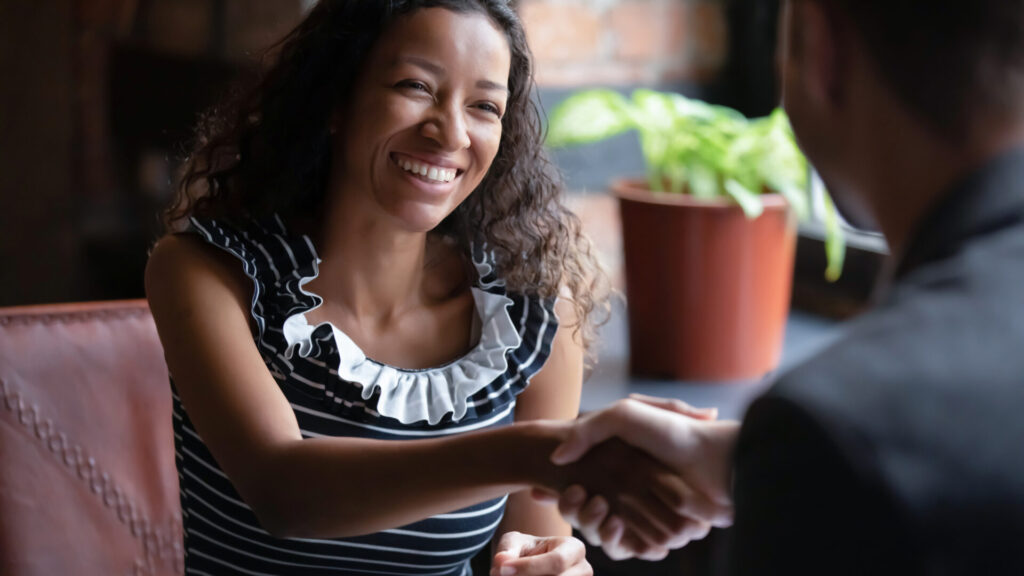 Informative meeting
Are you having trouble filling your positions locally? Is your human resources department at a loss to find the rare gem who will stay on the job for more than six months? If you feel you need to use international recruitment to support your company's operations, it's imperative that you obtain information from reliable sources. This is an important decision for your company's sustainability. There are dishonest people who take advantage of the situation and are ready to tell you anything to make you sign a contract with them. If it's too good to be true, then it's not true!
Initial process
Once you have been informed and have selected your international recruitment service provider, here is what the AURAY Sourcing process is all about. First, the Director of Client Services, who will have briefed you on the subject, will prepare a proposal and a service contract. After analyzing these documents and getting answers to your questions, you decide to go ahead and entrust the assignment to the AURAY Sourcing team. This is when you are put in contact with the team of immigration law lawyers and the talent acquisition team. The immigration team will work to complete your Labour Market Impact Assessment (LMIA), which will serve as the analysis document for your file with the Canadian government, as well as your Temporary Selection Application (TSA) with the Quebec government. At the same time, the Talent Acquisition team will work with your HR team to analyze your needs, such as languages spoken, specific knowledge and profile sought. Depending on your needs, our team will suggest countries where you could recruit your candidates (AURAY recruits in several countries where workers speak French, English or Spanish). Once the country or countries have been selected by the company, the Talent Acquisition team relies on a network of international recruiters to identify the workers who correspond to your needs.
Here are the talent acquisition steps:
The recruiter will provide two or three candidates per position to be filled to our talent acquisition team. Candidates will have been interviewed, their background checked, and references verified before they are submitted to us;
Our team will then validate the candidates submitted by our recruiters;
Applications will be submitted to the company for a third analysis;
We will schedule interviews with candidates and the company;
An employment contract will be submitted to the selected workers to be signed;
After the workers sign the contract, once the LMIA has been completed by the immigration team and the positions have been posted for 28 days (if the position is a regular processing one), the application can be submitted to Service Canada and the Ministère de l'Immigration, de la Francisation et de l'Intégration (MIFI) for analysis. According to information posted on the Government of Canada website, the processing time is currently 3 to 5 months for this step.
Once the LMIA has been approved
Once your file has been approved by Service Canada and the MIFI, the people at AURAY Sourcing Immigration will apply for a work permit at the Canadian Embassy of the selected country. While the file is being analyzed, the worker will undergo a biometric analysis (fingerprints and photo) and a medical examination.
In addition, the absence of a criminal record will also be checked. According to information on the Canadian government website, the time required to obtain the confirmation letter for the work permit varies between 2 and 20 weeks for most countries.
Welcoming and integrating workers
It is important to note that preparing worker integration begins the day the company decides to recruit internationally. The local workforce must be prepared for the imminent arrival of foreign workers. It is also recommended to start the integration process as soon as the worker accepts the contract. AURAY Sourcing will provide documents to facilitate the worker's and the company's integration at this point in the process. The company must be involved in this aspect to ensure the project's success. AURAY Sourcing will help the worker obtain a social insurance number (SIN) and a Quebec health insurance card and open a bank account. AURAY has other partners who offer services such as airline tickets, Internet services, telephone services, tax reporting, etc.
Recent changes to the Temporary Foreign Worker Program (TFWP)
The changes made to the Temporary Foreign Worker Program (TFWP) in the last few months lead us to believe that governments are much more attentive to the criticisms of Quebec entrepreneurs in the face of international recruitment difficulties. These changes concern, among other things, the number of low-wage workers a company can hire. Let's go back a few months: a company was limited in hiring (low-wage) foreign workers to 10% of its local workforce. That is, a company with 100 employees could only hire 10 foreign (low-wage) workers. At the beginning of the year, this percentage increased to 20% for all companies. Now there are certain economic sectors where the cap has been set at 30%. These sectors are:
Food manufacturing (NAICS 311);
Wood product manufacturing (NAICS 321);
Furniture and related product manufacturing (NAICS 337);
Accommodation and food services (NAICS 72);
Construction (NAICS 23);
Hospitals (NAICS 622);
Nursing and residential care facilities (NAICS 623).
You are fortunate that your sector is included. This means that you can now recruit up to 30% of your staff at low wages (since May 1, 2022, the median wage in Quebec is $25). This means that a company in these sectors with 100 employees can now recruit 30 low-wage foreign workers, compared to 10 last year.
Another very important change is the cancellation of the processing refusal. The processing refusal was a process that consisted in systematically refusing an application for foreign workers for certain positions, in certain industries and in certain regions. Since this constraint has been abolished, I will not go into further detail.
In conclusion
Be careful when selecting your international recruitment partner: it is a decision that will have medium- and long-term repercussions on your organization's future. Welcoming workers is an aspect that must not be neglected, because while it is important to select the right workers, keeping them is just as important. Foreign workers represent a very interesting option for filling the labour shortage in Quebec, but you must be well informed and supported by your business partner.
As you can see, there is a lot of good news lately about the program. I can't remember a time when the program changed in such a positive way for businesses as in the last six months. There is certainly more to come. We are starting to hear now that Service Canada is aware of the major delays that are hurting our businesses and is analyzing solutions to improve processing times.
About AURAY Sourcing
AURAY Sourcing offers Quebec companies a turnkey solution for the recruitment, immigration and integration of foreign workers in order to address labour shortage challenges.
With its team of experts in the fields of recruitment and international mobility, its global network of immigration consultants and the Grant Thornton global organization established in nearly 140 countries, AURAY Sourcing is able to meet the needs of both companies in need of employees and foreign candidates seeki
Subscribe to our newsletter
Stay stuned of the latest international and executive recruitment and immigration news.